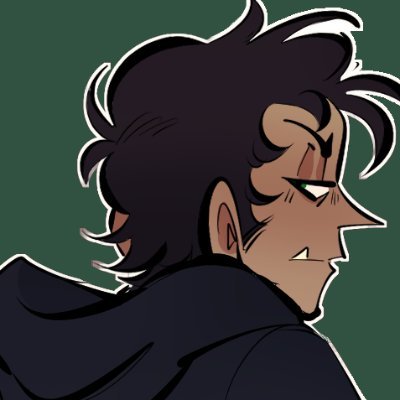 Artwork by @bileshroom
About
codapill is an independent game developer creating video games out of Ontario, Canada.
Originally from the UK, codapill now works as a full-time web developer in Canada, but somehow finds enough time to devote to game-making in the evenings.
"I've always wanted to turn my own stories into playable experiences. At University, I studied Interactive Media Production. This included a game design unit, and I'd always wondered what it would be like to take that further. But after graduating into a recession, I needed work, and so I moved to a fast-paced London city doing web and app development.

Whilst I found my work satisfying - the grind left no time for potential game projects. I tried an evening school to learn Unity, but I was usually exhausted and mentally drained by the time class started. However, in recent years - largely due to the COVID-19 pandemic and therefore a much stronger understanding on the importance of a work/life balance - I am now fortunate enough to be able to devote a healthy amount of free time towards game development.
Today, it's friends and the communities on Twitch and Discord which help boost and motivate me to continue doing what I love.
I have a lot of people to thank for helping and encouraging me over the years: CC, Gimmer, Fangsoft, Jaiden, riggy2k3 & his whole community, Vagabond Dog and so many more."